Second nomination for NHS Professionals in prestigious inaugural workforce awards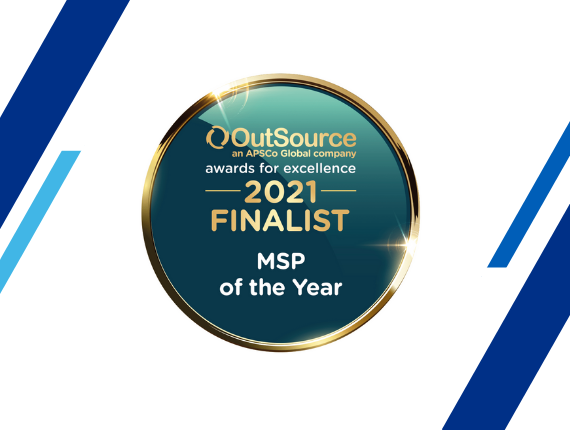 Earlier this week, NHS Professionals were nominated for the APSCo Excellence Awards. Now, we have learnt that we've also been shortlisted for the first ever APSCo OutSource Awards for Managed Service Provider (MSP) of the Year.
The award celebrates outstanding achievements in the recruitment outsourcing sector and is being judged by a panel of industry specialists. As with the Excellence Awards, the results will be revealed at a gala event on 6th December.
Nicola McQueen, NHS Professional's Chief Executive, said:
"I am thrilled that our hard work has been recognised for a second time by APSCo through this nomination.
"In our submission, we highlighted our close working relationships with our suppliers, as well as the way that we support career development opportunities for all of our staff.
"We are continually striving to uphold the highest standards in everything that we do, and are constantly tailoring our offer in response to client feedback. I'm deeply proud of everything that our teams have accomplished this year."