NHS Professionals nominated for Recruitment Company of the Year Excellence Award by APSCo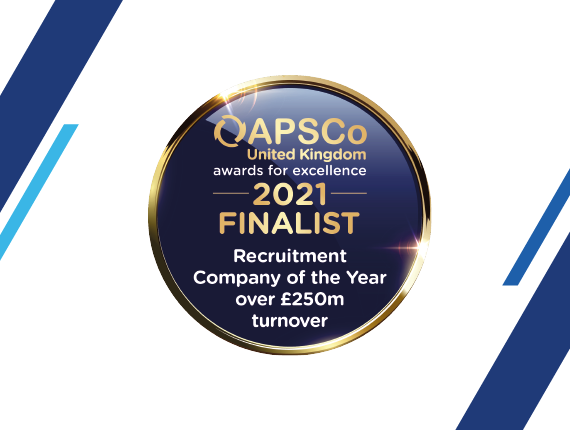 NHS Professionals' focus on creating an outstanding recruitment experience has been recognised by the Association of Professional Staffing Companies (APSCo), with a nomination for 'Recruitment Company of the Year' in their annual Excellence Awards.
The nomination is NHS Professionals' fourth in as many months and comes as focus is redoubled on creating an outstanding experience for their 180,000 Bank Members, 50+ NHS client Trusts and 1000 corporate staff alike.
The APSCo award focuses on several key areas including:
How the business is managed and monitored
How NHS Professionals ensures ethical and legal compliance throughout its recruitment work
How the employee training and development experience adds values to both the employees and the business as a whole
The way NHS Professionals reacted to the demands of the COVID-19 pandemic
And the clarity that the team are creating around the business' three-year strategy.
Nicola McQueen, NHS Professionals' Chief Executive Officer, said:
"I am delighted that the hard work of our dedicated teams has been recognised with yet another prestigious award nomination.
"Every day, we are focused on putting people in places to care throughout the healthcare system. In a challenging year, we have risen to the demands of the pandemic without losing focus on continually improving the experience of our Bank Members, client Trusts and corporate staff, all to help further support patient care.
"Workforce is what we do – and I couldn't be prouder of everything that my colleagues achieve to support the NHS, from ward floors through to non-clinical and board."
The APSCo Excellence Awards will be announced on Monday 6th December 2021. More information is available through their website.
Previous awards nomination details can be found in the links below: