Archive: Thought Leadership & Whitepapers
Click on any icon to download the whitepaper as a PDF.
Spotlight Report: Sharing Talent Lessons From Collaborative Healthcare Staff Banks
Learn how collaborative healthcare staff banks are working to support Trusts across the NHS, in partnership with NHS Professionals in our latest Spotlight report. Click the image below to download.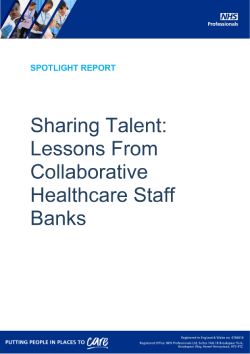 ---
Growing your own: Celebrating the Care Support Worker Development Programme
This report is a celebration of the work done by NHS Professionals to increase the available workforce for the NHS. As the market leader in the delivery of temporary and flexible working for the NHS, NHSP takes its responsibility to NHS trusts very seriously; we know that they are depending on us to fill the gaps in their shift rotas. An organisation owned by the department for Health and Social Care, and dedicated to the NHS, we recruit thousands of staff every year to work flexibly within the NHS.


---
Understanding the key success factors in collaborative working
This paper highlights the need for greater maturity in collaboration on workforce challenges and opportunities, and with a wider footprint than through a single organisation. The conclusion –
the need to work systematically within a wider system has challenges for us all, whether it's technology utilisation, compliance processes, governance structures or even 'softer' system issues around culture and identity.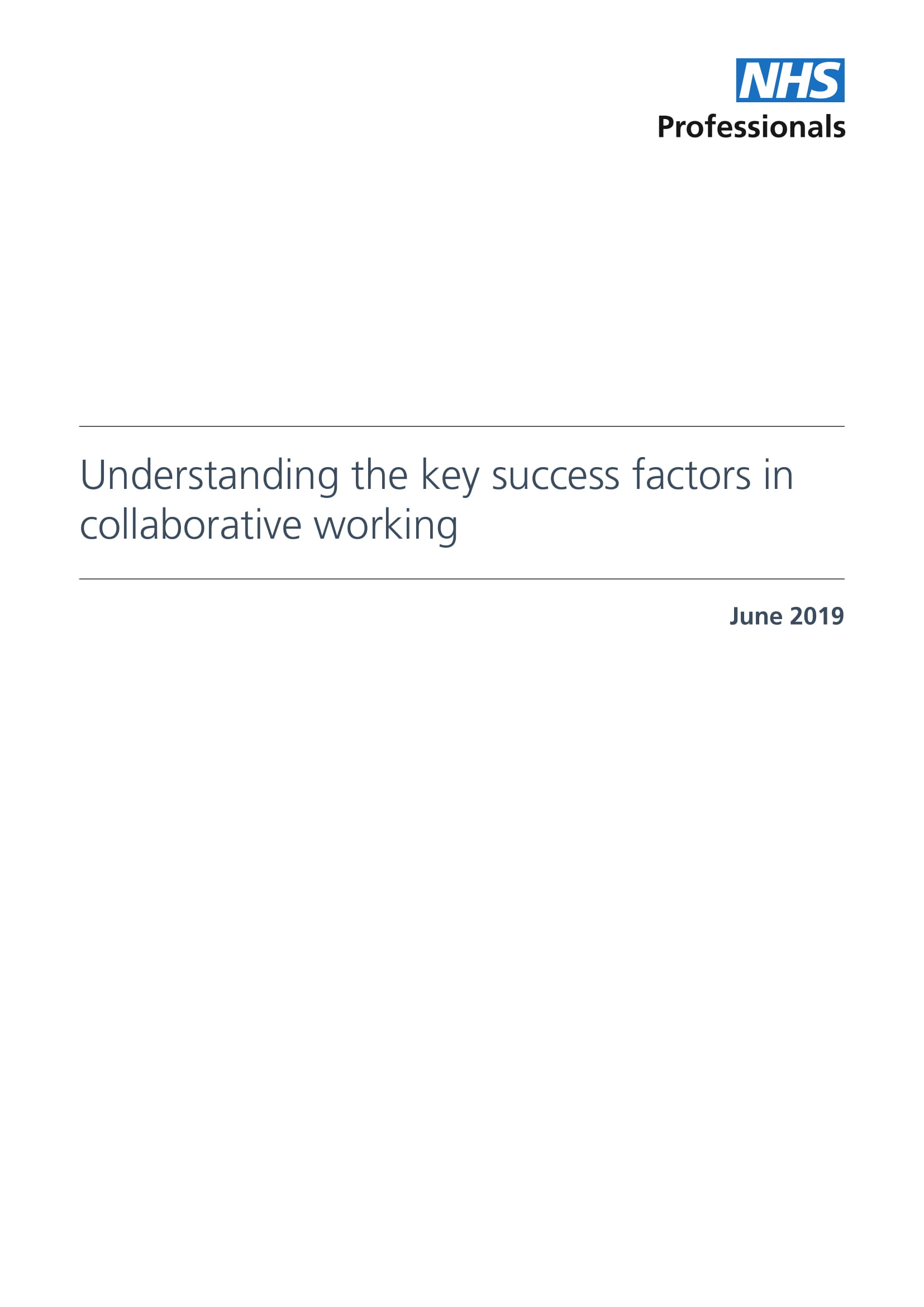 ---
Creating A Successful Regional Bank
Trusts who register substantive staff onto their bank will reap the most benefits. This ensures visibility of required shifts to the greatest workforce pool. Regional banks simply extend this concept to allow registered bank workers to book assignments at other participating Trusts across the region.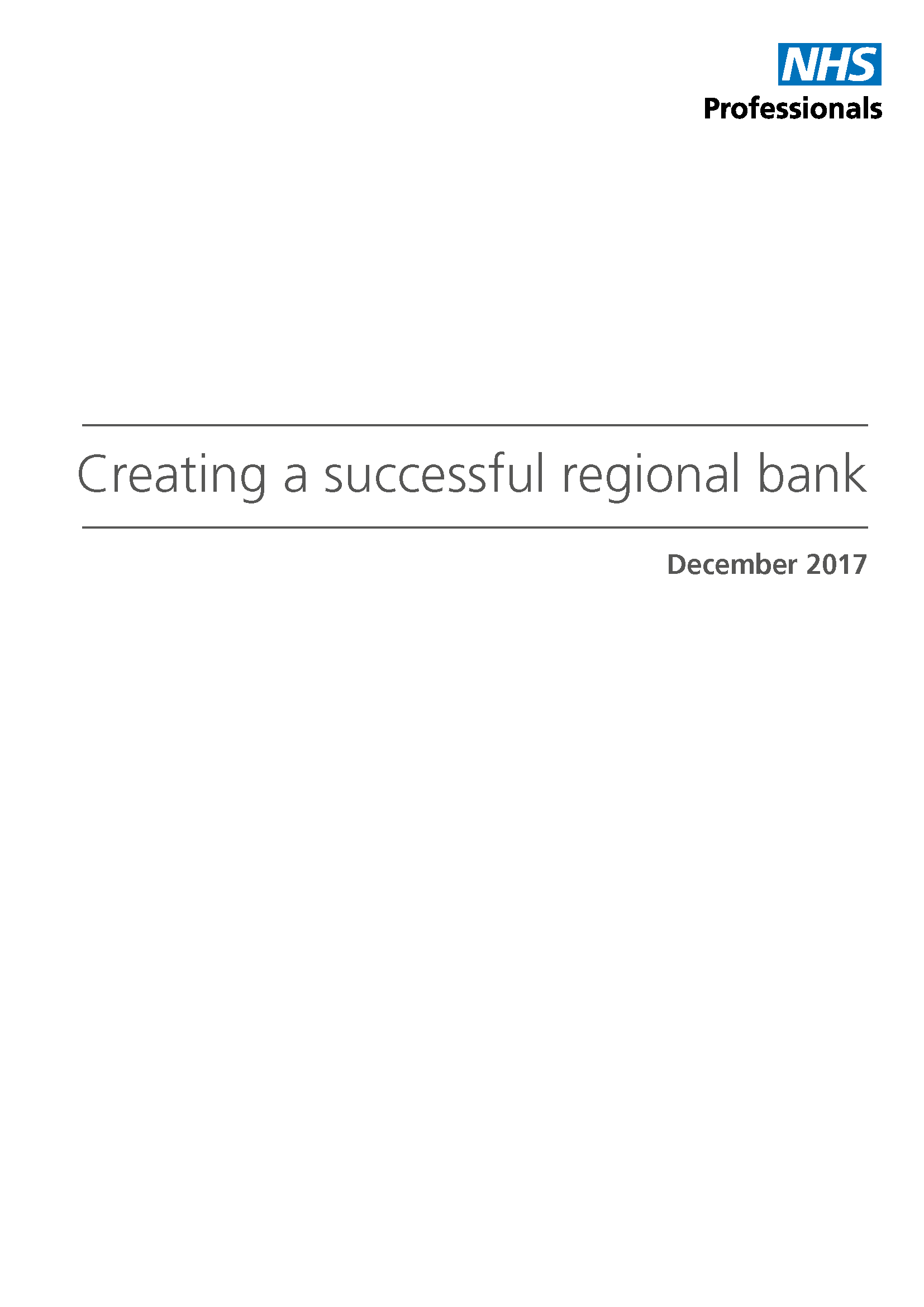 ---
A partnership approach: collaborative working with agencies
Those responsible for providing continuity of care for patients are under constant pressure to provide a full complement of appropriately skilled and competent staff that meet the twin aims of 'fit for purpose' and 'value for money'. While widespread, long-term use of agencies to plug gaps in shift-fill must be avoided, there is growing recognition that for Trusts facing particularly pressing short-term difficulties or specific skill-set shortages, agency use may be both inevitable and appropriate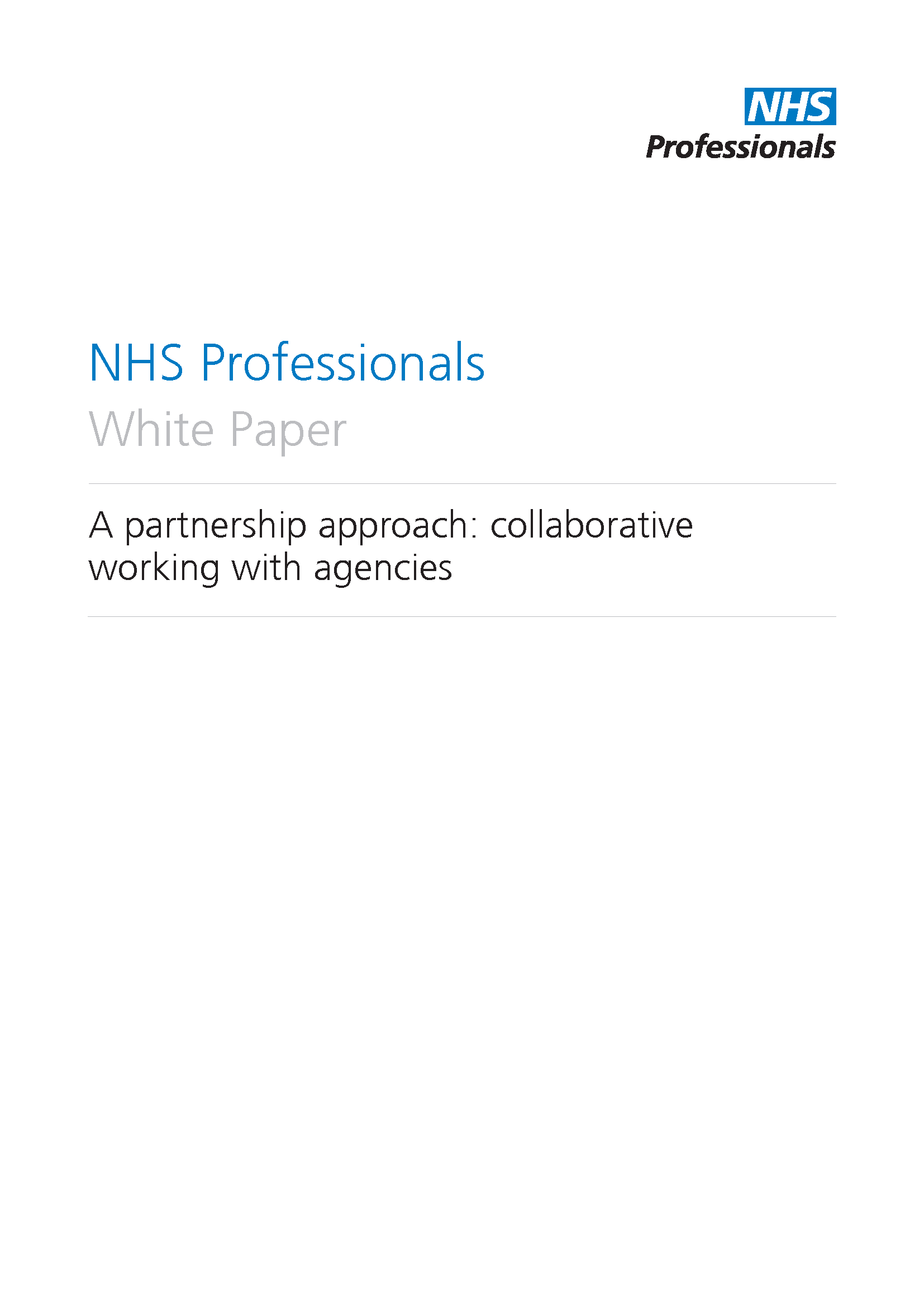 ---
Managing demand: best in class approach to reducing shift demand
The purpose of this paper is to explore the issues and challenges facing Directors of nursing, HR, and finance in managing demand for the flexible workforce. Managing a Staff Bank in-house
can present many logistical difficulties, with some Trusts running more than one bank at any one time. This often results in confusion over ownership and subsequent distress purchases from expensive agencies.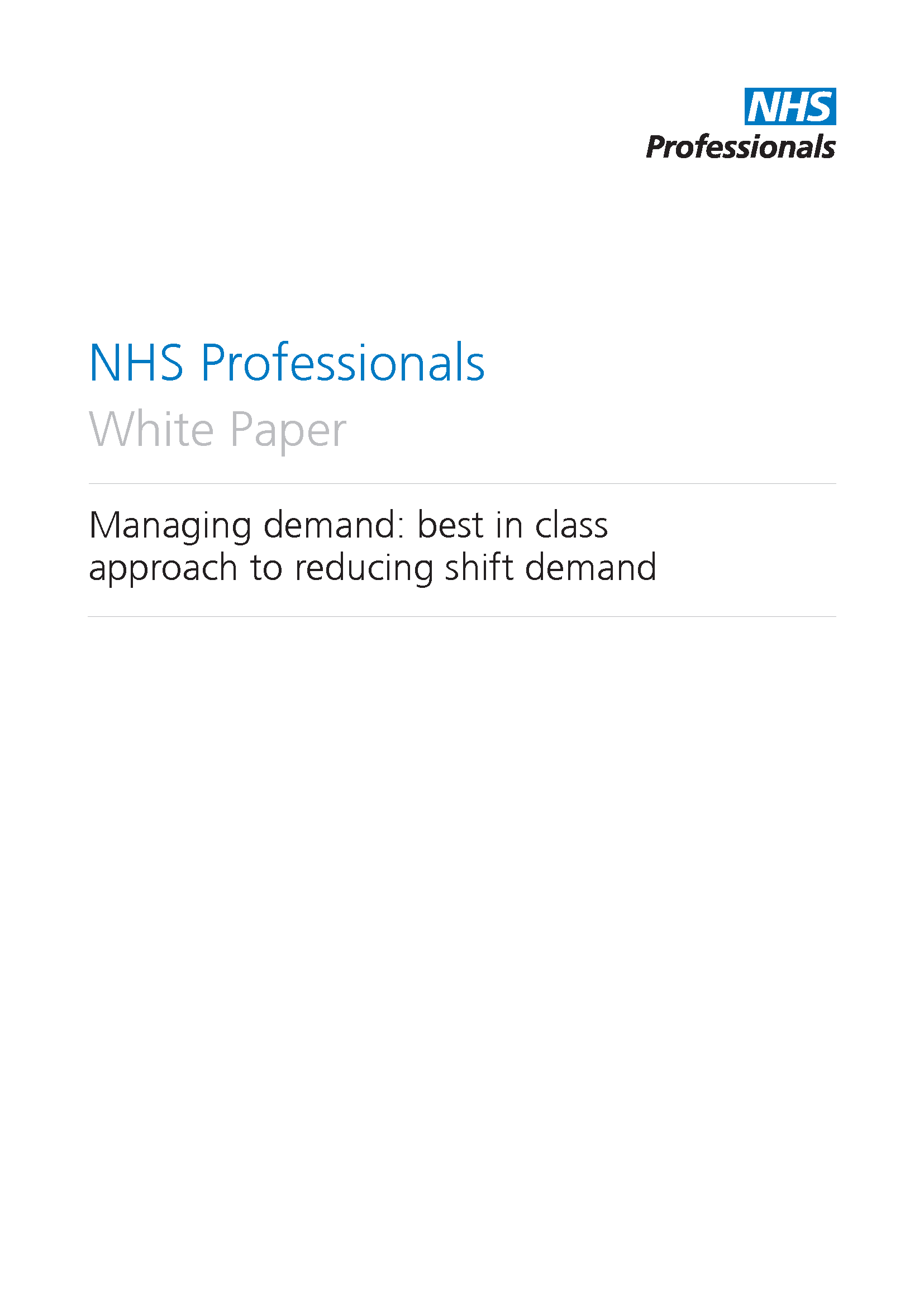 ---
Exposing the true cost of managing a temporary workforce
This paper exposes some of the hidden costs of running a bank, both in terms of financial cost and the potential risk to quality of care and patient safety. It suggests a cost-effective solution that Trusts may wish to consider, and identifies automatic structural cost savings that can only be delivered by working with a third party.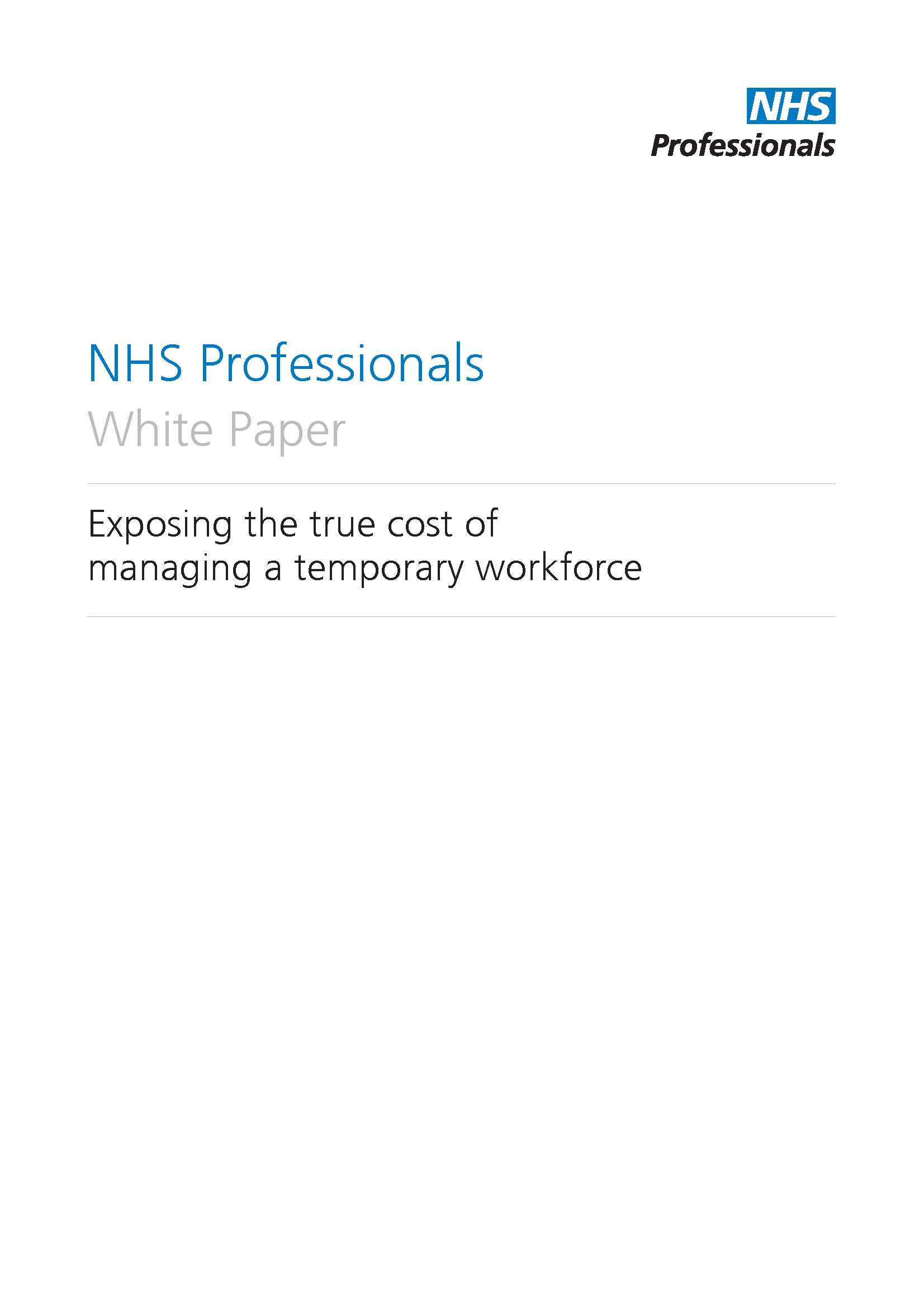 ---
People not things:
A new approach to NHS procurement
The risk is not only about price; it's about achieving quality and continuity of supply in a seller's market. It's about understanding all the cost variables and drivers that affect the Trust, including the costs and risks associated with different employment models. However, if the procurement team doesn't have the full picture, it simply won't be in a position to secure the best deal – for patients, for the Trust and for the taxpayer.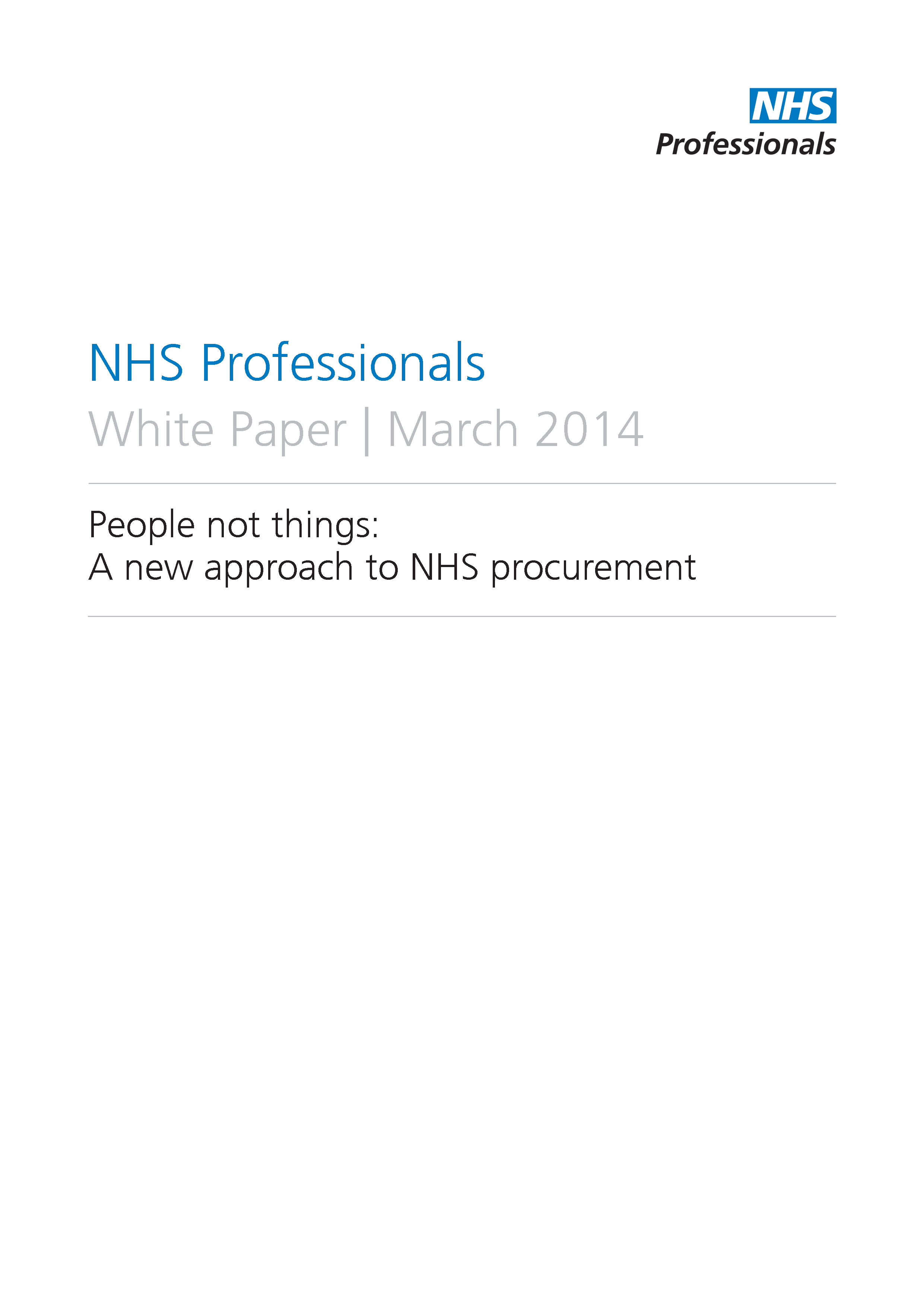 ---
Medical locum expenditure: treating the disease, not the symptoms
We wanted to see whether some of our highly successful models could be applied to managing locum doctor supply, and as a starting point convened a round table of senior NHS managers and clinicians chaired by The King's Fund chief executive, Professor Chris Ham. The findings of this illuminating event are outlined in this report and will shortly be supplemented by a second diagnostic and recommendations report based on an in-depth research project commissioned by NHS East Midlands to review locum doctor usage.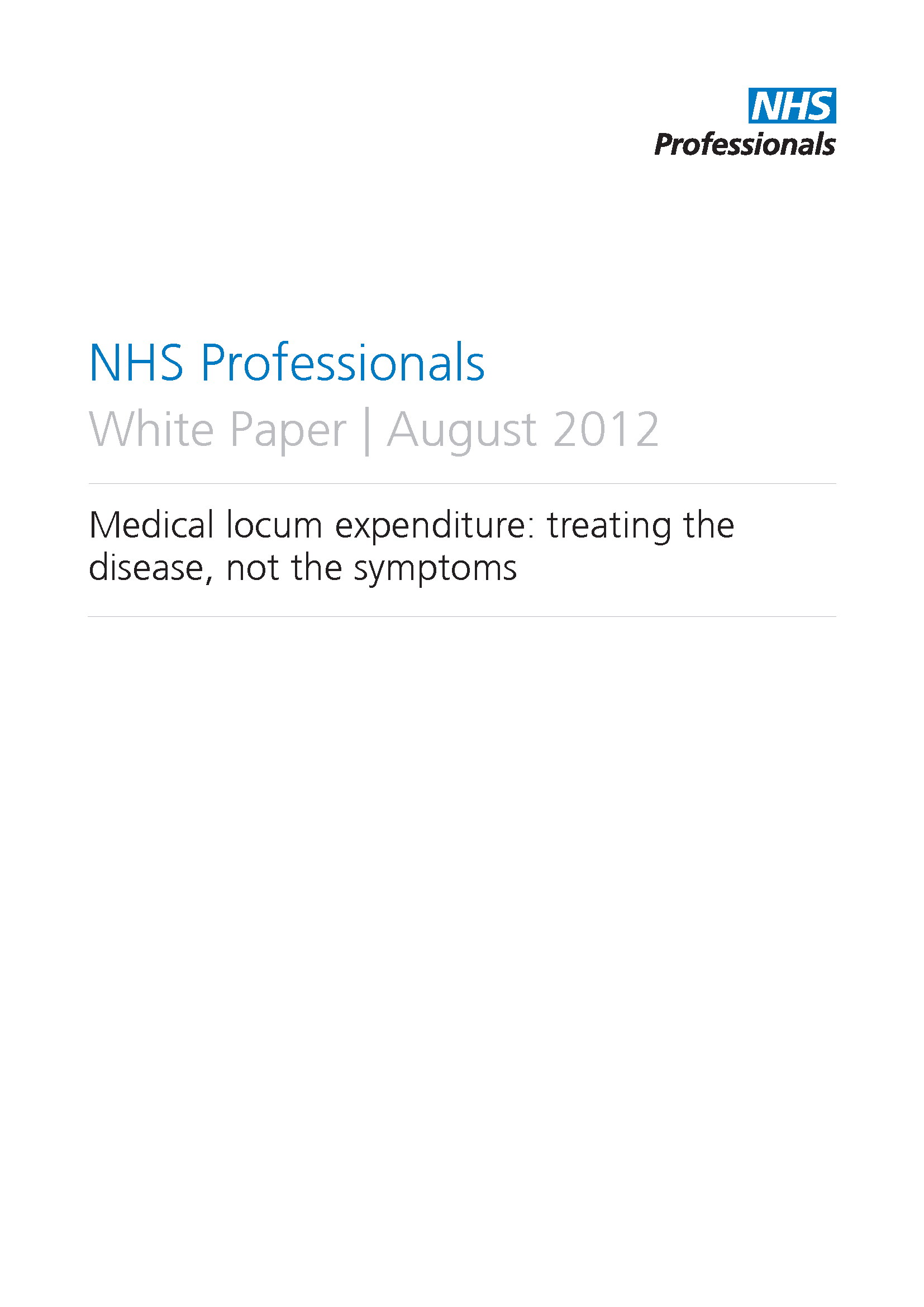 ---
Patient safety: addressing temporary worker clinical standards, governance and compliance
This paper draws on NHS Professionals' extensive experience of operating in more than 80 NHS Trusts. It explores what Trust Board members 'need to know' in order to remain well-informed and assured that their flexible workforce operates within a robust clinical governance framework, delivering a workforce that is well-trained, reliable and provides continuity of care.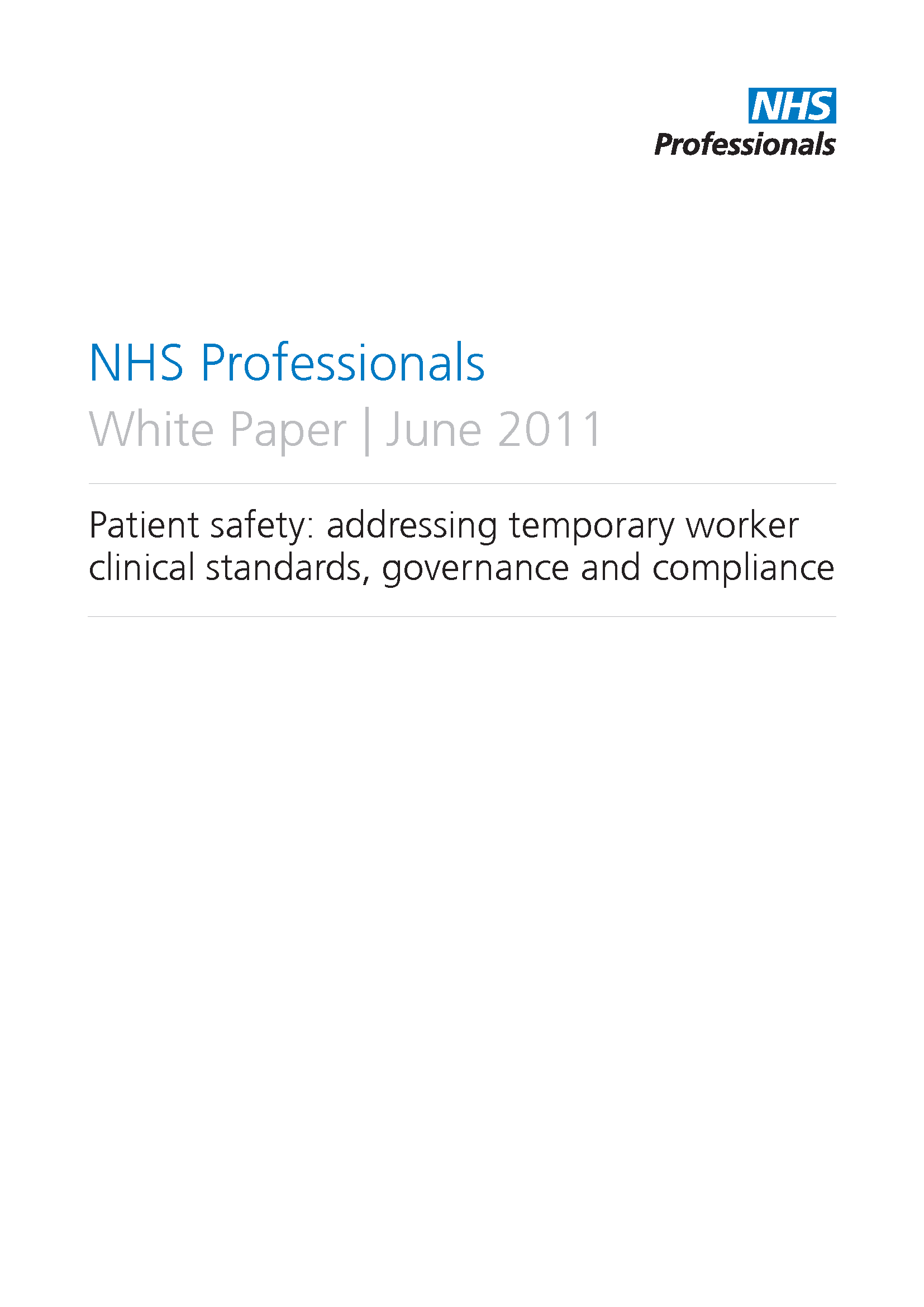 ---
Flexible Staffing: Delivering more for less
Trusts need to take a sustainable approach, balancing the needs of the organisation, the needs of their substantive staff for a work-life balance and the needs of flexible staff for a predictable volume of work.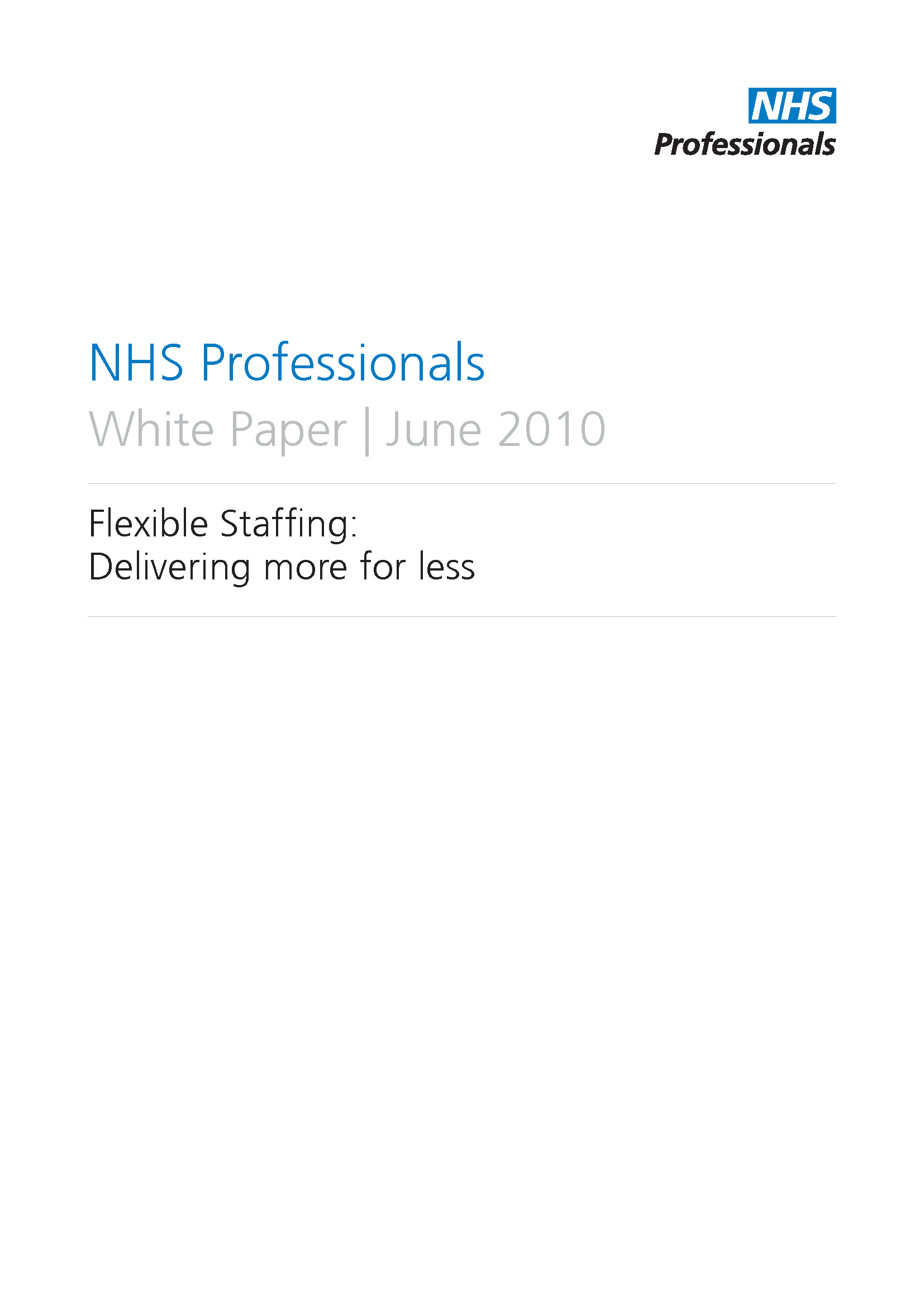 ---