Re energise our nurses with flexible working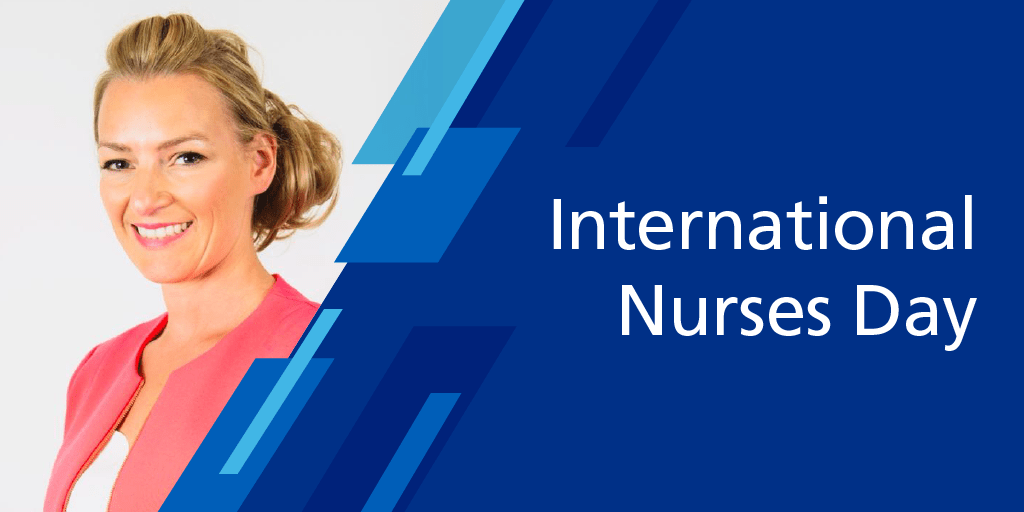 Nicola McQueen, Chief Executive Officer, NHS Professionals
A few years ago I was expecting twins, but there were complications and they had to be delivered prematurely.
I can't even begin to explain how scary delivery day was for me and my family, but what got us through were the nurses. The medics were there, of course, and they were incredible - they made sure the delivery went safely.
But it was the nurses' care for us that really stood out. They stayed on shift after delivery and brought me photos because they knew I wasn't able to see my daughters straight away. I didn't ask them to do that – they just did it – because the care comes naturally. To them, and to all nurses and other staff in the NHS and further afield, I want to say a very personal thank you.
Celebrating and supporting
My experience was unique, but you will see it time and time again in the NHS and around the world. It is just one of millions being remembered and celebrated on today's International Nurses Day (IND), the anniversary of Florence Nightingale's birth.
This year's event, led by the International Council of Nurses (ICN), will focus on the future of nursing and what role nurses can and should play in the transformation of healthcare in the years ahead1.
Inevitably the pandemic and its impact will be a key theme. There's no doubt nurses have had to be incredibly robust, but as the ICN's data on Covid-19 infections and burnout rates makes clear2, they are human with limits. We have to care for them as they care for us, by doing all we can to build up their resilience and wellbeing in the face of rising workloads. It's good to see the NHS People Plan giving full recognition to this3. It's also in this spirit that we at NHS Professionals (NHSP) have, through our nurses and Bank Members, raised funds to support Rethink Mental Illness this year and set up a wellbeing hub with mental health resources.
The long term view
Looking at the future is also about making sure we keep our nurses working in healthcare for the long term, because the longer a nurse works, the more knowledge and experience they acquire and the more valuable they become to patients and colleagues. The NHS cannot afford to lose this precious resource.
Greater use of flexible working in the NHS is one way we can help nurses and other staff groups avoid burnout. So in the case of a nurse, where they work and how they work must be adaptable so it becomes less institutional and more neutral. They become deployable across multiple local or even national care settings at different times in different ways to meet the constantly flexing demands and needs of the NHS and its patients – and, very importantly, the nurses themselves. They maintain more control over their work and lives. They are re-energised, and everyone benefits.
Flexibility, choice and transformation
Of course, this needs to be their choice. Not everyone would want to work this way and some would prefer a single place of work where people and systems are more familiar. And some would argue there are practical issues – how do you get a flexible worker quickly up to speed when procedures, policies and people differ from one NHS institution to the next? And what about continuity of care?
I hear this, but if we are thinking about the future, then system transformation, which allows rather than prevents mobile staff to hit the ground running at pace wherever and whenever they work, is a major part of that. Harnessing the energy of change and innovation we've seen during the Covid-19 crisis, we need to challenge structures and behaviours that inhibit this model. We need to work through legitimate concerns such as competency and compliance so we can improve the status quo where it may be clunky.
Integrated Care Systems: a new era
This is even more important now we have - thankfully – entered the era of integrated care. The new Integrated Care Systems (ICSs) are all about removing traditional divisions between health and social care providers to better meet the complex needs of people across an area4.
This won't be easy, and it may take time, but a nurse working flexibly can make a positive difference and help make the ICS model work. Nurses of this kind can be in the right place at the right time, and for the right reason. For example, they can work with agility across multiple settings such as A&E, urgent care and care homes to suit the needs of patients and communities at any given time. They can flex to provide the right resource so that people across a local area can access the full range of NHS services consistently.
Flexibility is the future
At NHS Professionals, we now have around 180,000 Bank Members, drawn from a wide range of NHS clinical and non-clinical staff groups. Many are nurses, in line with the NHS staff profile, but what's interesting is that a significant proportion work exclusively for us full-time, choosing which shifts they work and where. To me, this signals many nurses are choosing full-time flexible working as a career. That is good news for the ICS model and the future of the NHS, the success of which may hinge on flexible workers and workforce models that suit the needs of patients and communities.
The ICS's are a great opportunity to bring together the needs of patients, communities, care providers and healthcare workers themselves. The challenge now is to ensure that flexible working traverses across organisational boundaries. Flexibility needs to become mainstream for nurses and indeed all healthcare professionals – as well as for patients too - to the benefit of everyone involved for many years to come.
Happy International Nurses Day!
Refs:
---