NHS Professionals increases service to Royal Devon University Healthcare NHS Foundation Trust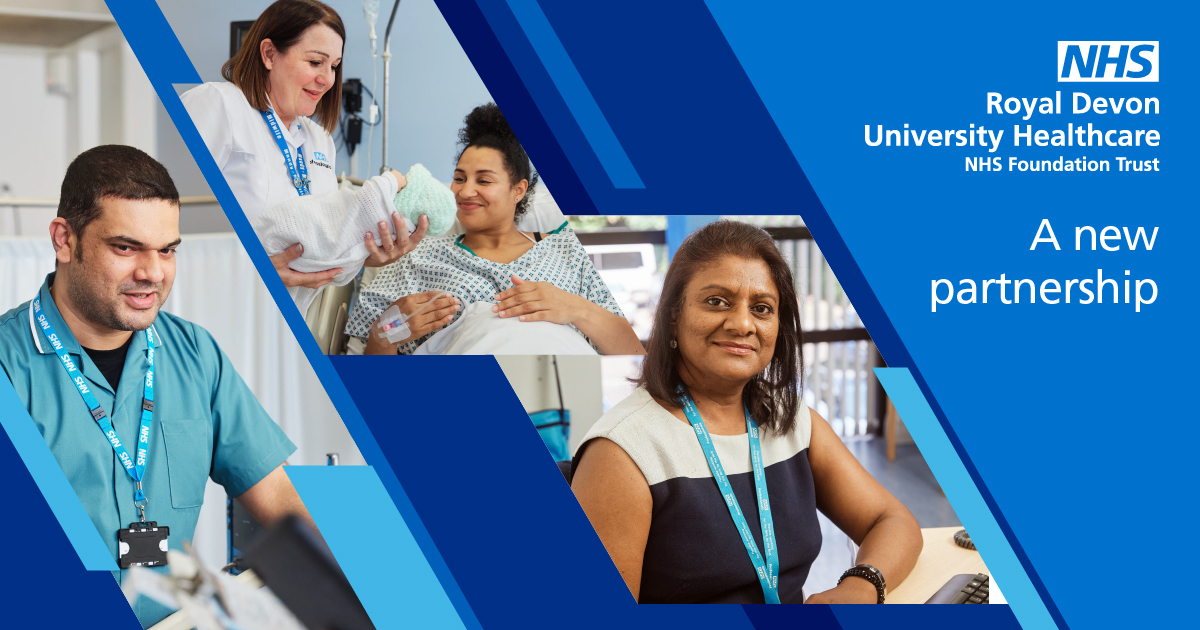 NHS Professionals increases service to Royal Devon University Healthcare NHS Foundation Trust
NHS Professionals (NHSP) now provides a full Bank Service to the Royal Devon University Healthcare NHS Foundation Trust.
NHSP has added the management of Nursing and midwifery and Admin & Clerical roles at the Royal Devon's Eastern services, which include Royal Devon and Exeter (Wonford) Hospital and a number of community sites and services across East and mid Devon, and Exeter. It already provides these services to the Trust's Northern services (including North Devon District Hospital in Barnstaple, and community services across North Devon and Torridge).
The Royal Devon University Healthcare NHS Foundation Trust brings together the former Royal Devon and Exeter NHS Foundation Trust and Northern Devon Healthcare NHS Trust serving more than 615,000 people and covering more than 2,000 square miles across Devon. With a workforce of more than 15,000 staff, it is the largest employer in Devon.
Following the success of the Royal Devon, an additional two Trusts in the local area are also planning to transfer their bank service to NHSP in the coming months.
Plans are also in place to extend bank services to Allied Health Professionals and Estates and Facilities in the upcoming year once the remaining Trusts have fully transitioned their services to NHSP.
As part of this exciting change, NHSP is also working closely with One Devon ICS, a local collaboration of the NHS, local councils, and other organisations, who are working together to improve the lives of people in Devon.
Denise McMurray, Director of People – Eastern Services at the Royal Devon said:
"We are really pleased to be working in continued collaboration with NHSP to provide a joined-up approach Trust-wide to bank shift management.
"This is more consistent for our colleagues and gives us greater oversight so we can improve fill rates which benefits our patients too."
Becky Rogerson, Regional Director of NHSP said:
"We are delighted to increase our working partnership with the Royal Devon and to continue supporting the wider plans to bring together local healthcare services as part of One Devon, and look forward to working in partnership to provide innovative staffing solutions across the Trust.
We are also pleased to be rolling out our fully managed service across further sites so we can continue to provide innovative staffing solutions across the wider NHS network."