NHS Professionals is recognised as a Top Employer in 2023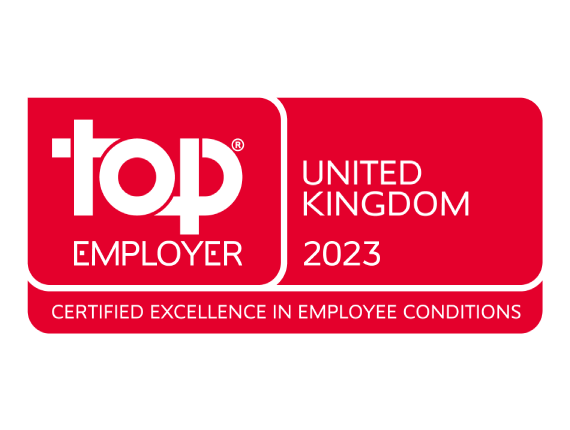 The 2023 Top Employers have been announced and NHS Professionals has been recognised once again as a Top Employer in the UK and Ireland.
This accreditation was awarded after a stringent certification process based on the Top Employers Institute's HR Best Practices Survey. This survey covers six HR domains consisting of 20 topics including People Strategy, Work Environment, Talent Acquisition, Learning, Diversity, Equity & Inclusion, Wellbeing and more.

NHS Professionals have achieved this status for the third year running and it is a huge testament to the ongoing commitment to make NHS Professionals a great place to work for all our corporate employees.
As a member of the UK's Top Employers network, NHS Professionals have the opportunity to share and learn from the very best HR practices across the country and be recognised alongside other leading UK businesses for our commitment to putting our people first.
NHS Professionals Chief Executive Officer, Nicola McQueen, said: "To have met all these criteria shows that we really are among the best employers, placing the development and wellbeing of our people at the heart of everything we do.
I've always said it's our people who make us unique, and without the dedication of our corporate employees we wouldn't be a Top Employer – so thank you!"
Top Employers Institute CEO David Plink added: "Exceptional times bring out the best in people and organisations. And we have witnessed this in our Top Employers Certification Programme this year: exceptional performance from the certified Top Employers 2023. These employers have always shown that they care for the development and well-being of their people. By doing so, they collectively enrich the world of work. We are proud to announce and celebrate this year's group of leading people-oriented employers: the Top Employers 2023."
The programme has certified and recognised 2053 Top Employers in 121 countries/regions across five continents.