Loud and proud: giving flexible workers a voice in the heart of Westminster
By Nicola McQueen, Chief Executive Officer, NHS Professionals
Don't have time to read? Listen to the audio recording instead.
I'm incredibly proud to represent the NHS's largest group of flexible workers by leading NHS Professionals. But one of my key jobs is to turn that pride into concrete action that benefits our Members and client Trusts. One of the best ways I can do that is to speak up for both groups at a national level.
I got a big opportunity to do that last week at the Health and Social Care Select Committee, held in Westminster. The committee is holding an enquiry into workforce recruitment, training and retention in health and social care. As we know, this is under intense pressure, and the committee's remit is to pinpoint the issues and present potential solutions.
Many, including the committee chair and former health secretary Jeremy Hunt, argue the NHS needs a long-term workforce plan. I fully support this and believe that flexible working should form a major part of it. I could talk all day about why, but the fact that more than three quarters of nursing and doctor vacancies are currently met by flexible workers has a lot to do with it. Another reason is that increasing numbers of healthcare professionals are choosing flexible working as a complete career, not just as a top-up to their substantive posts. Some 60,000 of our 180,000 Bank Members, for example, fit into this category, and I expect that number to continue growing.
The pandemic has also made many people re-evaluate their priorities in life and seek a healthier work-life balance. Even without the pandemic, people have complex lives with competing demands and they need flexibility. As I told the committee, one of our Bank nurses recently described herself to me as 'flexi-retired', an arrangement that allowed her to pick up her grandchildren from school but also continue caring on her local ward. This is just one example among many. Flexibility is a win for the person because they have more control, and a win for their employer and their patients because they are more engaged. And as we know, engaged staff are healthier, safer and more productive. Everybody benefits.
Like I said, I could talk all day. But part of my job is to convince influential figures of these arguments, so we see appropriate change at national level. At the end of the committee session, Jeremy Hunt said he felt that flexible working 'needs to be seen as the solution, not the problem'. Given Mr Hunt's senior political profile, this is hugely encouraging and I sincerely hope that view carries all the way through to the committee's final report – we'll be watching closely to see that it does.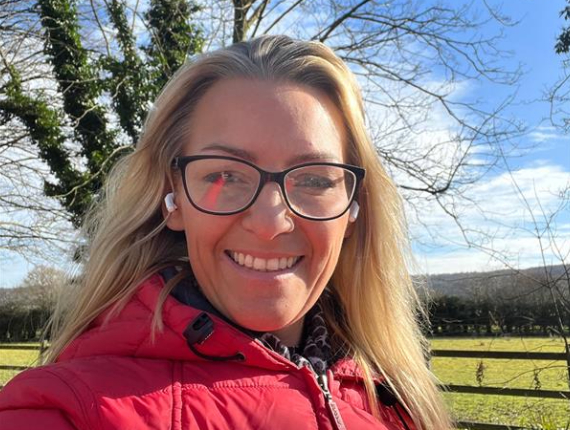 What's the 'problem'?
Ok, so let's deal the big pain point when it comes to temporary or 'locum' staff, which Mr Hunt's comment alluded to. His reference to 'the problem' hinges on the popular perception that flexible staff cost more compared to a substantive workforce. In fact, his opening question to me tackled this issue head on: 'Why is it', he said, 'that with the services NHS Professionals offers, we're still spending £6 billion a year on locum and agency staff?'
My concern around this perception is that flexible workers are all lumped into one category: expensive, or quote unquote 'bad', local agency. As I explained in my answer, the reality is more complex. Not all agencies or flexible workers cost the same, for example. First, you have Bank staff, such as those on the NHS Professionals Bank or a Trust's in-house Bank. These make up nearly £4bn of the £6bn quoted by Mr Hunt. These are the gold standard for flexible healthcare workers: they come with NHS-assured training and compliance, and very often, they are already known to local staff, and sometimes patients, which helps with continuity of care. Crucially, they can actually be more cost effective: for example, a standard Band 5 Bank nurse actually costs less than a substantive nurse.
However, when the Bank can't meet staffing needs, many Trusts will resort to the alternative: external agencies. These make up the other £2bn or so of the annual £6bn spend. There are two kinds: 'framework' agencies are approved and the most cost-effective, and they're often the first choice. 'Off-framework' agencies are used as a last resort, when other options have failed. While it's true they're more expensive, they sometimes come with added services such as taxi collect and drop-off or enhanced training, which can be helpful in specific circumstances.
These options represent a blend of support, and frankly, when you face sudden shift gaps and the urgent need to safeguard your patients and staff, you need all the help you can get. Unfortunately, this situation is becoming more common due to severe workforce pressures across health and social care.
But while safety should always come before cost, we still need a strong decision-making system in place to make the model sustainable. This involves maximising the spend on Bank and framework agencies, and minimising off-framework spend. As I told Jeremy Hunt, many Trusts use an effective 'cascade' system and do so incredibly well. So substantive staff will fill the roster first, then they'll go to Bank, then framework agency, and finally off-framework. Even if an off-framework agency worker is already booked in, Trusts we work with can still 'bump' out the off-framework booking if an NHSP Bank Member becomes available and can work the shift.
The issue is that not all Trusts have this cascade system in place. However, as I said to the committee, I don't believe the answer is to ban off-framework agencies altogether, because the issue is bigger than them. I think it's more about two things: growing a bigger and stronger Bank-based flexible workforce, and providing them quality training and development resources so they aren't side-lined in that respect. It's also about supporting framework agencies, whose margins are often very slim indeed, and encouraging more agencies to join the framework so there's more transparency. In my view this is the best answer we have to the thorny issue of agency costs.
Another route through the current pressures is about innovating recruitment. The traditional recruitment model, used routinely in the NHS, involves screening 'out' the majority of candidates shortlisted for a post. Out of five shortlisted, one gets the job, four are rejected, and that's usually it. We say farewell to those unlucky four, often permanently. But what if we reframed this approach so that we more proactively consider how we could screen 'in' those four people, so that we keep them on board? There may be other opportunities available immediately or in the near future that they could do, and do well, with a little extra training or support.
Everyone comes with their own unique CV, their own personal set of skills, experience and talents, many of which are transferable. We need to focus more on the transferrable part, and reinforce this with investment in top-up training. This is a more positive recruitment model that's based around nurturing people into the NHS. In this way, we can build back the NHS better with more talent and grow the capacity we need to deliver the integrated care model in the years to come.
We've already seen an example of this in action during the pandemic. The initial COVID-19 emergency forced a change in normal NHS recruitment mindset. It became more about screening in, rather than out. We saw thousands of extra people come on board at short notice, from all backgrounds, driven by their own desire to help the NHS in its hour of need. But it was also driven by the NHS itself becoming more inclusive, because it had to. We nicknamed this group of people the 'NHS Curious' and we are working on ways to continue feeding them employment and development opportunities, even after the emergency has passed. It's about building a nurturing recruitment relationship over time, one that is less transactional and more personal, so that step-by-step, we re-energise and grow back the health and social care workforce.
Final word
The full recording of the committee hearing is available on the Parliament Live TV website. It's a two-hour watch, but it's well worth a look or listen because you will hear powerful evidence from a range of speakers, including some working on the clinical front line. You will hear about the problems for sure, but also the passion everybody has for the NHS and our shared desire to make it stronger. On behalf of NHS Professionals and all our Members and client Trusts, I hope that passion is reflected in the select committee's report and we will await its recommendations with great interest.