Flexibility first: the future of the NHS workforce
At today's Health and Social Care Committee, NHS Professionals' Chief Executive, Nicola McQueen was invited to give evidence around the workforce challenge facing the NHS. In one of her responses to the Committee, she used a term which instantly caught the imagination of fellow committee invitee Professor Dame Helen Stokes-Lampard: flexi-retired.

The term arose from a story Nicola shared of a nurse at one of NHS Professionals' client Trusts who described herself as 'flexi-retired'.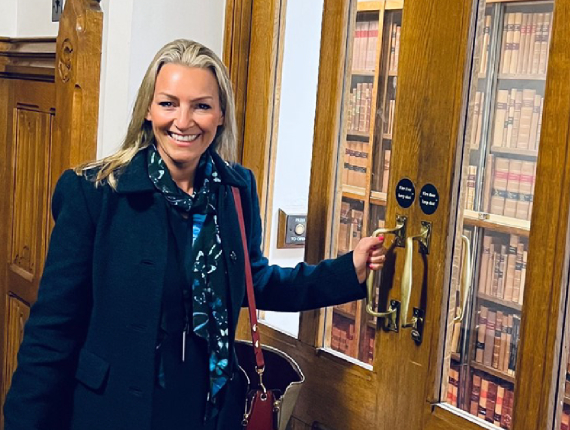 Nicola said:
"The nurse used the term flexi-retired to describe her working life. Her priority is picking up her grandchildren from school. But, in her words – 'every other hour that I'm not doing that, I can spend at my local Trust'.

"There is a real continuity of care with people like her. Very often, those nurses go back to the same wards with the same patients and the same teams around.

"We need to keep people like this in Bank Membership – and being open to those who want to become flexi-retired' is one way of balancing the needs of the NHS with the needs of the people who are providing care in throughout the system."

Later in the meeting Professor Dame Stokes-Lampard suggested that 'flexi-retired' ought to become part of the NHS' daily lexicon.

"I love the idea of flexi-retired," she said. "I think that it's just wonderful and it's going to enter the lexicon."

Reflecting on her invitation to present to the Health and Social Care Committee, Nicola later said: "This was a real opportunity to put the voice of flexible workers into the heart of Westminster.

"As experts in putting people in places to care, we know how fundamental it is to support flexible workers with ongoing training and development, as well as the ability to become 'flexi-retired' if that's what works for them. We also appreciate how important efficient technology platforms are to the NHS and flexible workers alike, without losing sight of the incredible human stories behind every act of care.

"To hear Jeremy Hunt close the meeting by saying that flexible working needs to be seen as a solution to NHS workforce pressures reassures me that the voices of our 180,000 Members have been heard loud and clear."

The Health and Social Care Committee was chaired by Jeremy Hunt, MP. Nicola was joined on her session by Chris Hopson, Chief Executive, NHS Providers and Professor Dame Helen Stokes-Lampard, Chair of the Academy of Medical Royal Colleges and Professor of GP Education, University of Birmingham. Information about the work of the committee can be found on Parliament's website.

The full recording of today's Health and Social Care Committee can also be found through Parliament's website.