Putting patient safety and quality of care first, NHS Professionals appoints Juliette Cosgrove as Chief Nurse and Director of Clinical Governance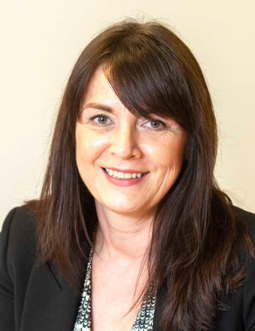 On Monday 2nd March, NHS Professionals (NHSP) welcomes Juliette Cosgrove as Chief Nurse and Director of Clinical Governance. Juliette will be working closely with the Clinical Governance and Occupational Health teams to continue the diligent work already in place to uphold not only the principles of the NHS of ensuring access to care for all, but also to ensure that NHSP's bank workforce meets the clinical standards required to provide outstanding patient care within our hospitals.
Juliette has held leadership roles at large teaching hospitals, district general hospitals as well as regional roles and within a healthcare commissioning group. She joins NHSP from Southport and Ormskirk Hospital Trust from the post of Director of Nursing, Midwifery and AHPs, having previously held senior positions at Calderdale and Huddersfield Foundation Trust, North East Lincolnshire CCG and Leeds Teaching Hospitals NHS Trust.
"NHSP is an integral part of the answer to the challenge of providing healthcare professionals where and when they are needed to ensure that the NHS can meet the needs of people who use the services. NHSP bank workers comply with the same clinical and professional standards as well as holding the appropriate qualifications as substantive employees at hospital and community trusts. Strong governance is imperative to ensuring our professionals are doing a great job and continually monitor the delivery of care. "It's about protecting people who are receiving care and also ensuring our staff feel confident and happy at work" comments Cosgrove.
She adds "I am looking forward to working with such a broad range of NHSP client Trusts, every hospital and community has a different set of challenges and being part of a workforce network where we can share insight and data is a great catalyst to make improvements easier to find and implement"
Nicola McQueen, CEO, NHSP. "The largest part of our service to the NHS is in the supply of clinically qualified people to work where they are needed. The appointment of a permanent experienced clinical leader with the passion and expertise to provide continuous improvement in the quality of care for our client's and their patients is fundamental to our service. Juliette's experience of balancing workforce pressures whilst upholding clinical and operational governance within the NHS is a perfect fit for an organisation with over 130,000 workers. We are very excited to share our journey so far and look forward to her recommendations of improvement in the coming months."