National Older Workers Week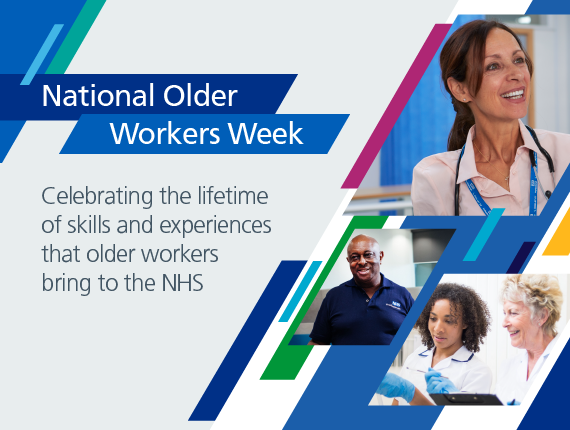 NHS Professionals is a proud sponsor of National Older Worker's Week – celebrating the lifetime of skills and experiences that older workers bring to the NHS.
The week, which takes place on 21st - 25th November 2022, highlights the advantages of hiring multigenerational teams and the value of their experience and skill set.
It's important our workforce reflects the multigenerational society we live in – 25% of NHS Professionals active workforce are aged 50 or over. That's why we offer flexible working opportunities for our bank members to gain a better balance for their circumstances, finances and futures.
Nicola McQueen, Chief Executive, NHS Professionals, said: "I am very pleased that NHS Professionals are supporting National Older Workers' Week this year, shining a light on the benefits of age diversity in the workforce.
"We are using this week as a catalyst, publicly celebrating the lifetime of skills and experiences these crucial workers bring to the healthcare system. Throughout the week, we will be sharing stories which show the vital and invaluable contribution that these workers make to our NHS."
Find out more about how NHS Professionals' is celebrating National Older Workers Week.