NHS Professionals expands its locations and services for 2022/23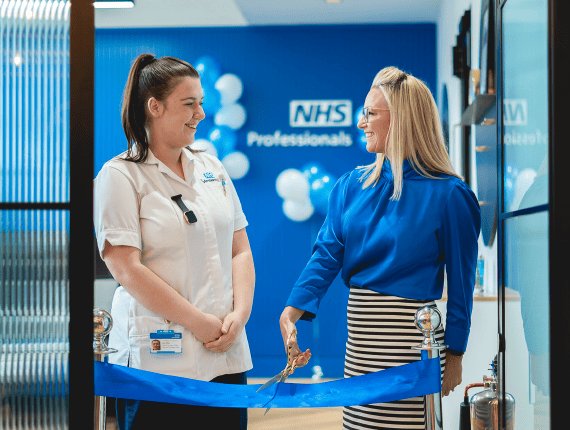 NHS Professionals, the country's largest provider of flexible workers to the NHS, has announced an expansion of its corporate locations across England to further support their client Trusts, Bank Members and company staff.
With an already significant head office in Hemel Hempstead, Hertfordshire, the company has now opened new locations in Leeds, where much of its finance function will be based, and another new office in Manchester. These new locations bring NHS Professionals closer than ever to some of its longest standing customers in the North of England, as well as the latest Trusts to join the company's growing client list.
These new, modern, city-centre bases underpin NHS Professionals' commitment to levelling up and having a truly national presence which its staff and customers are able to access, mirroring the company's commitment to flexible working for all.
In addition to these locations, in support of its burgeoning training service, NHS Professionals has also opened a new suite of offices in Milton Keynes, Buckinghamshire. These dedicated training facilities have been specifically designed to help deliver Mandatory and Statutory training courses for NHS Professionals' 180,000+ Bank Members, as well as providing a base for further training around the Objective Structured Clinical Examination (OSCE) in 2022/23.
Commenting on the new locations, NHS Professionals' Chief Executive, Nicola McQueen said:
"I am delighted that we have been able to open these locations across the country at what is still such a critical time for our NHS. These new offices in Manchester, Leeds and Milton Keynes underline our commitment to our client Trusts and Bank Members, as well as for our corporate staff. I cannot wait to see how they will enhance our service offerings, as we continue 'Putting People in Places to Care' throughout 2022 and beyond."