Britain's got talent: rethinking recruitment of the health and care workforce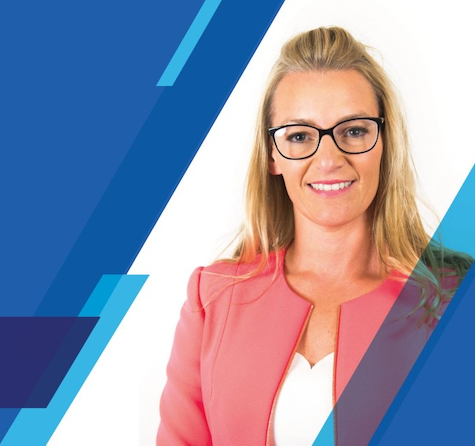 By Nicola McQueen, Chief Executive Officer, NHS Professionals
What does the NHS need to survive and thrive?
With the service under such strain, it's a critical question, but what's the answer?
It's likely to be a successful combination of funding, people, collaboration, policy, and empowered local systems…the list is long.
But if I had to pick one thing, it would be this: talent.
Like any organisation, the success of the NHS hinges on the talent of its people and this has never been more true. The pandemic response gave us some incredible examples. But in reality, it's an everyday event in the NHS. Staff routinely demonstrate their outstanding talent by delivering great care in very challenging circumstances.
We have to protect this talent and keep it in the NHS for as long as we can. Positive retention policies and a commitment to employee well-being, training and careers are key. In some cases, where there is an acute skills shortage, we need recruitment at scale.
I would argue it's also time to innovate ways to bring new and diverse talent into the NHS. A range of accessible entry points, such as apprenticeships and training schemes like our Healthcare Support Worker Development Programme, are important. But I think we need to go further and evolve the traditional recruitment mindset so it places more value on personal qualities and transferable skills, and less on formal qualifications or other restrictive criteria.
The right stuff
Clearly, some roles in health and care require certain competencies and skillsets from day one. That's an essential safeguard and non-negotiable.
But there are many other entry-level positions, both clinical and non-clinical, which present the NHS with an opportunity to base recruitment more on personal qualities and skills acquired from different backgrounds and experiences. We can then train people to task, knowing they have 'the right stuff', even if they do not necessarily meet a set of more traditional criteria.
In this way we can reach deeper into communities and attract a greater diversity of talent into the health and care workforce. We can put more people in more places to care for and deliver the important goals of integration. We can enhance care and make it more personal. Any risks associated with this more inclusive approach will be outweighed by its benefits – chief among these being the NHS workforce will better reflect the communities it serves and be more effective as a result.
The Care Leavers' Covenant
One example of this idea in action is the Care Leavers' Covenant, a Department for Education-funded scheme in association with Spectra, a community interest company serving under-represented groups. The scheme aims to give care leavers more opportunities to live safely and independently with better access to education, training and jobs. It's already supported by all Government departments and NHS England has recently signed up on behalf of all NHS organisations. Other major private-sector employers are also coming on board.
More than 80,000 children living in England are in care1. Nearly half of those who leave care aged 19-21 won't be in any form of education, employment or training, compared to 12% of non-care leavers the same age. Those in a job face a £4,000-6,000 average pay gap compared to others. There's also a link between the poor health and social outcomes of care leavers and demand on NHS services2.
Clearly, many young people leaving care aren't reaching their potential. What's more, major employers like the NHS and the communities they serve are missing out on the talents care leavers bring. Their experiences may generate higher levels of resilience, courage, creativity, adaptability to change and other key skills. Some working with care leavers call these 'superpowers' and it's easy to see why. Their value to people, employers and society is immense.
Achieving independence
Care is at the heart of the NHS Professionals purpose and so we're proud to sign up for the Care Leavers' Covenant and its Employer Charter. We'll be giving care leavers specific opportunities to join our corporate team. In time, we hope to broaden this opportunity to our Bank to improve access into flexible health and care careers.
The transition from care to independence can be complex so we won't be just saying 'here's a job' and stopping there. We'll make sure we're fully ready as an organisation to support care leavers through the transition process.
Ideas we're looking at include proactive and personal support with job applications; assigning successful applicants a workplace 'buddy'; setting clear boundaries and high expectations with compassion and empathy, and making sure team leaders get the right training. As we do for all our staff, we'll work hard to create the right environment so those joining us can thrive as people and professionals.
The Care Leavers' Covenant, and other innovative and inclusive recruitment programmes like it, have the potential to both empower individuals with real-world opportunities and diversify the labour market. That's a double win worth well worth striving for.
Both public and private organisations can sign up for the Covenant so if you'd like to find out more, go to www.mycovenant.org.uk