Delight at prestigious award nomination for James Orr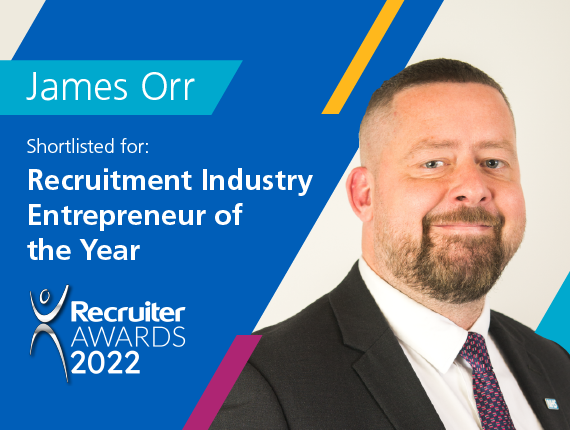 We are delighted to share the news that James Orr, Managing Director of NHS Professionals' specialist Doctors Direct, has been shortlisted for a significant recruitment industry award.
Recognising not only James' achievements but his inspirational and entrepreneurial leadership style, the 'Recruitment Industry Entrepreneur of the Year' award from the Recruiter Awards celebrates the very best talent in the industry.
In the last few years, James and his team have pioneered several key initiatives that have helped build the Doctors Direct services and brand in the recruitment industry. Highlights from the nomination include:
Doctors Gateway: a first of its kind programme in medical recruitment
A wide range of initiatives during the pandemic which supported the country during the time of its greatest need
Creating opportunities to champion the recruitment of Allied Healthcare Professionals (AHP) and a wide range of non-clinical staff into many of the NHS Professionals' client Trusts
With workforce levels being a constant challenge in the NHS, the wide range of projects, programmes and services that James has led on have all had the same aim: safe staffing. Regardless of staff group, whether temporary or permanent roles, James ensured that his teams' goal was always to be "Putting People in Places to Care".
We are delighted that James has been shortlisted for this outstanding award and wish him the very best of luck for the finals on 29 September.