Flexing to meet the workforce flux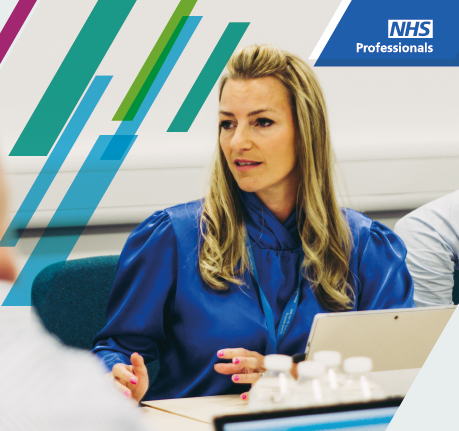 Flexible working is an effective way to help NHS Trusts cope with fluctuating pressures, according to NHS Professionals' CEO, Nicola McQueen.
Nicola made the comments during an HSJ Roundtable event, held on 10th February 2022, an event that brought three healthcare thought leaders together to address some of the most pressing issues facing temporary staffing managers in the health service today. Joining Nicola at the roundtable were Natalie Nightingale (University College London Hospitals Foundation Trust) and Victoria Race (University Hospitals Birmingham Foundation Trust).
Speaking after the event, Nicola said:
"Even before the pandemic disrupted everything, we saw consistently increasing demand for flexible workers across all of our staff groups.
"In the past two years, that demand has skyrocketed. Clinical skills are constantly in demand, and we are also responding to a significant surge in the need for non-clinical support.
"The healthcare recruitment market continues to be highly challenging. However, as experts in putting people in places to care, we are using every opportunity to actively support our client Trusts and attract skilled Bank Members into their roles.
"More and more healthcare staff are choosing flexible careers to create their desired work-life balance. I'm proud to lead an organisation which facilitates that choice through growing opportunities to work in the NHS."
NHS Professionals are the largest supplier of flexible staff to the NHS, with a community of over 180,000 healthcare workers supporting more than 50 NHS Trusts throughout England. Nicola and other NHS Professionals senior leaders are regularly approached to share insights and expertise at a wide range of industry events. Please follow us on social media to learn more about these events as they are announced.