Breaking into the Bank – NHS Professionals at RCN Congress 2022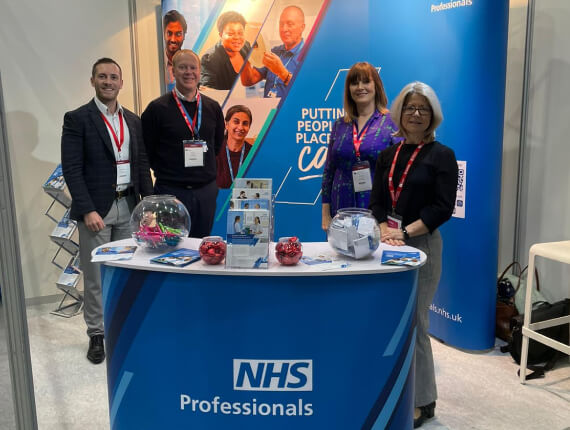 NHS Professionals were proud to sponsor this year's Royal College of Nursing Congress event, held in Glasgow from 5th-9th June 2022.
As well as sponsoring, NHS Professionals' Chief Nurse and Director of Clinical Governance, Juliette Cosgrove, led an interactive session entitled: Breaking into the bank: How can we use Bank as part of the total workforce solution? (More details here)
The session focussed on how we can both understand the needs of bank workers better and recognise them as a critical part of the NHS workforce, especially as we look beyond the pandemic and work together to tackle the backlog.
Speaking after coming off stage, Juliette said:
"We are so delighted to be back here at Congress, in person, networking with colleagues across nursing and health and social care. From speaking to delegates, both at our session and on our stand, it is clear to me that it is essential that nurses, and the work they do, must always be valued. As the largest provider of flexible workers to the NHS, I know NHS Professionals has a big part to play here.
Conversations this week have told me that is only by providing flexibility across the workforce, ensuring Bank Members feel an equal part of the team and providing the same learning opportunities for them as are given to substantive colleagues, that we can maximise their potential and help to provide safe and effective patient care."
Learn more about the Royal College of Nursing on their website. A recording of Juliette's presentation will be available on the Congress website.