NHS Professionals builds on operational excellence with the appointment of Dan Hinsley as Chief Operating Officer
NHS Professionals continues to build its leadership team for 2020, attracting talent from the resourcing and staffing industries to drive its workforce solutions for the NHS. Dan Hinsley joins with 25 years' experience in operational delivery within the workforce sector. Dan worked with resourcing business Hays for over 16 years and 7 years with Manpower. Over his career, Dan has managed many thousands of workers across multiple customer sites. His most recent experience is particularly well aligned; delivering a contingent workforce platform specially designed for the NHS and healthcare sector.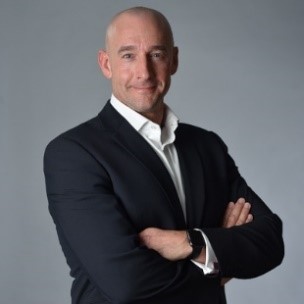 "Joining NHS Professionals at this pivotal time of transformation is incredibly exciting. My passion for operational excellence is of course critical to me and to be able to add further customer service and delivery improvements to this market leading organisation is a very rewarding opportunity. Having the privilege of working side by side with NHS people is fabulous. It's going to be a fantastic journey and I'm delighted to be part of it." said Dan Hinsley, Chief Operating Officer, NHS Professionals.
Nicola McQueen, CEO NHS Professionals commented: Dan's experience of delivering better experiences for both employers and flexible workforces through technical workforce solutions will support the step-change in operations to provide the best working opportunities for our bank members and exceptional service for our client Trusts. Having leadership in our organisation with a holistic view of technology, traversing compliance, onboarding and the employee life cycle, enables passporting solutions across NHS Trusts to become commonplace. Our commitment is to keep talent in the NHS by allowing workers more flexibility of when and where they work."
---
Notes to editor
NHS Professionals is the market leader in managed flexible worker services. We work in partnership with over 55 NHS trusts to help them to reduce their reliance on agencies by providing a service that combines an intimate understanding of the trusts' temporary workforce requirements with the reassurance of a safe, quality and reliable supply of cost-effective temporary staff.
And because NHSP is wholly owned by the Department of Health and Social Care, all our profits are reinvested back into the NHS.
Our business was founded on nursing and midwifery, but now we specialise in much more. Right now, we have over 130,000 members registered on our bank from various roles, grades and specialities. Our bank members fill around 26 million hours for our clients each year, working flexibly around their lifestyles by choosing the hours that suit them.
Useful links:
http://si100women.staffingindustry.com/nicola-mcqueen-3
https://womeninbusiness.biz/winners-2016
Press Contact
Contact: Neha Patel, PR & Communications Manager
Email: neha.patel@nhsprofessionals.nhs.uk
Tel: 07876 477714