Update: Additional staff groups and more!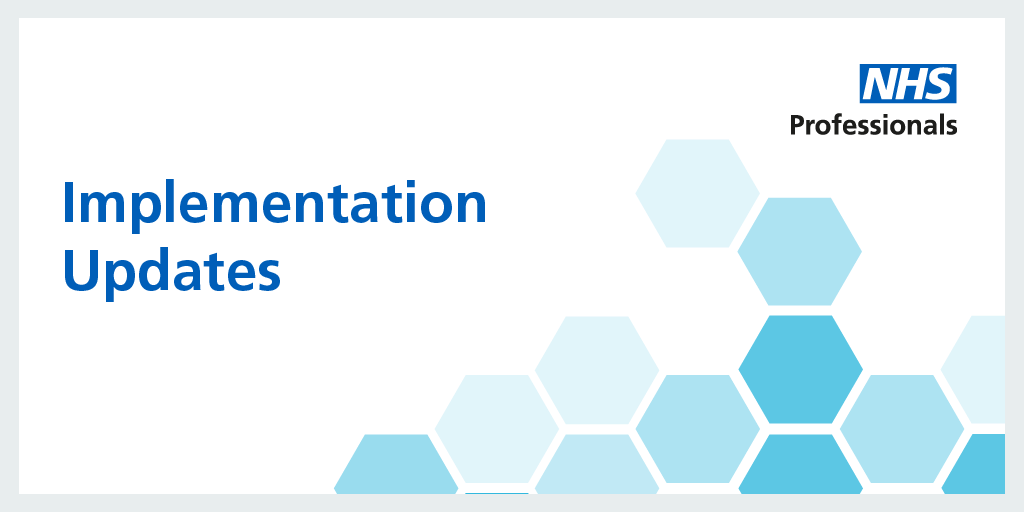 Treatment Care Centre transfer
From the 29th July Nottingham University Hospitals (NUH) were awarded the contract to run the Nottingham Treatment Centre. We have worked in partnership with NUH to ensure the continuous supply of temporary staffing during the transition period to ensure a continued level of excellent patient safety.
Based next to the Queens Medical Centre, Nottingham Treatment Centre has nine clinical Gateways which are home to over fifty treatment areas, five state-of-the-art operating theatres, three skin surgery theatres and 16 overnight beds within the Short Stay Unit.
We asked Andrew Walters, the local Client Relationship Manager about the transfer:
"It's been a resounding success! NHSP has met with staff from the Treatment Centre daily. Over 40 staff have TUPE'd across from Circle with over 700 bank hours filled in August."
A&C, AHP & Support Services
Rated as Outstanding for Caring with an overall rating of Good by the CQC, Kent & Medway employs more than 3,200 staff from a range of professions. This includes nursing, occupational therapy and psychiatry plus several specialist services.
NHSP and KMPT have been working in partnership for 10 years to alleviate staffing vacancies and to continue delivering high-quality patient care. As of the 3rd of June 2019, flexible workers were able to join the bank in three additional staff groups; Admin and Clerical, Allied Health Professionals and Support Services.
Doctors & Re-Implementation Nursing
Twelve Great Years
Worcestershire Acute Hospitals NHS Trust provides hospital-based services from three main sites – the Alexandra Hospital in Redditch, Kidderminster Hospital and Treatment Centre, and Worcestershire Royal Hospital in Worcester.
The trust provides a wide range of services to a population of 580,000 people in Worcestershire as well as caring for patients from surrounding counties and further afield.
Last year, more than 231,448 different patients – that is 40% of the Worcestershire population received care across the different trust sites and in the past 10 years, bank members have contributed 1.4 million hours across 156,765 shifts.
As of the 29th of July, Worcester implemented Doctors which now means that NHS Professionals supplies all staff groups.
Admin & Clerical addition
Stockport NHS Foundation Trust provides hospital care for children and adults across Stockport and the High Peak, as well as community health services across Stockport.
The trust provides emergency, surgical, medical and community health services to a population of 300,000 people. Stockport also has a range of community health services that are run across 24 sites in the area. The trusts cancer services have also been recently rated among the best in the country.
Each year around 500,000 patients are treated at the main Stepping Hill hospital.
From Monday 29th July, NHSP began managing the staff bank for Admin & Clerical at the trust. We are delighted to be given the opportunity to continue our partnership with the Trust and to support them in increasing their bank shift fill and reduce their reliance on expensive agencies.