Vanessa loves working for the NHS and has been working within this great institution since she was 18. She is a reminder that there are so many different staff groups that work together to make up the NHS family and deliver high-quality patient care. Thank you for making a difference to your patients lives!
Name: Vanessa
Trust Name: Plymouth Hospitals NHS Trust
Staff Group: Allied Health Professional
Years working for NHS: 10-20
Years working for NHS Professionals: 1-3 years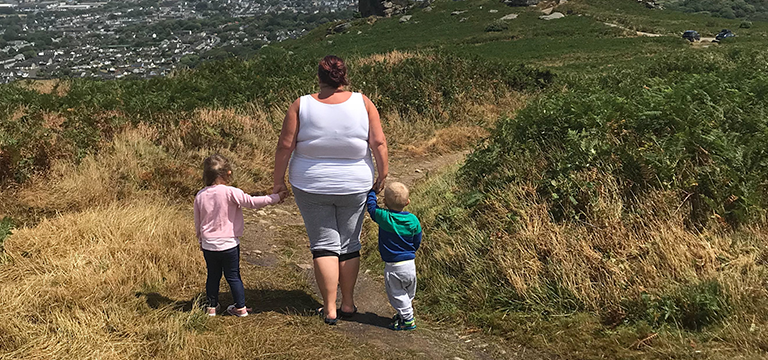 Why do you love working for the NHS?
I have grown up working for the trust, starting my life long career at the age of 18, 18yrs on I'm still there enjoying every minute of my job, working within theatres many of our patients are so anxious, the step they are embarking on can sometimes be something life changing, I feel privileged to be part of the patients journey hopefully elevating some stress and anxieties they may have on the way.
Secondly my work colleagues are my second family I love every single one of them
How does flexible working make a difference to your life?
Flexible working means that if I have a gap in my normally hectic life, I can simply log onto the app, check for shifts and book onto anything that is available that suits my skills. It works well as I can commit to as little or as much that fits in with my young family
What has been your proudest moment working for the NHS?
The proudest moment for me was the first day of our new breast theatre opened to patients, I take pride in the fact I put it together single handed, with the support of our theatre matron.
Tell us about your past
I have always worked in the NHS since leaving school, I can't imagine doing anything different, my career is a secret gem of the NHS that few members of the public realise exist I am one of our team of Operating department practitioners ODP
Tell us about your life outside of the hospital
Outside I have two small children, I play an active role within our church and volunteer and run our local play group, I enjoy knitting and traveling to Cornwall staying at our caravan
You can take 3 items with you when stranded on a desert island, what do you take?
Item #1 The bible
Item #2 Photo of my family
Item #3 Toothbrush