Gateway for doctors: Update
Thank you to those who travelled from far and wide to visit us, it has inspired great momentum with the project team!
We were fortunate enough to meet an extremely resilient, talented and motivated group of students which has propelled us to work even harder to make this project a success.
During the sessions our Representatives Barry Porter and Helen McGill met over sixty incredible students in Bulgaria and those that could not attend came to visit us at our offices in Hemel Hempstead.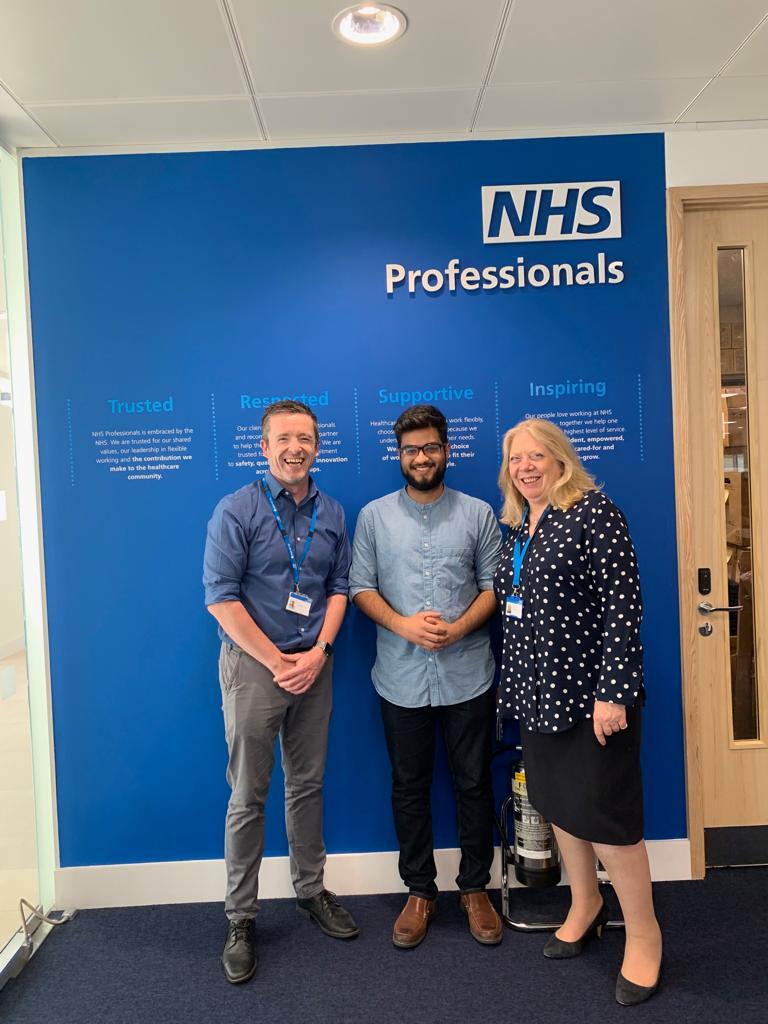 Pictured: MedConnect Representative Abdullah with Barry & Helen in Hemel Hempstead.
We continue to work to identify placements within our partner trusts and we look forward to sharing more details soon.
Helen has been focussing her efforts on the educational support we are implementing to ensure each graduate receives the very best introduction into the NHS.
If we have your details already, please do have patience and be assured we are working hard in the background and will be in touch as soon as we can.
Keep an eye on our webpage and your emails for any updates in the upcoming weeks!
Pictured: Helen and Barry with some of the graduates in Sofia