NHS Professionals receives another nomination for TIARA Specialist Recruitment Company of the Year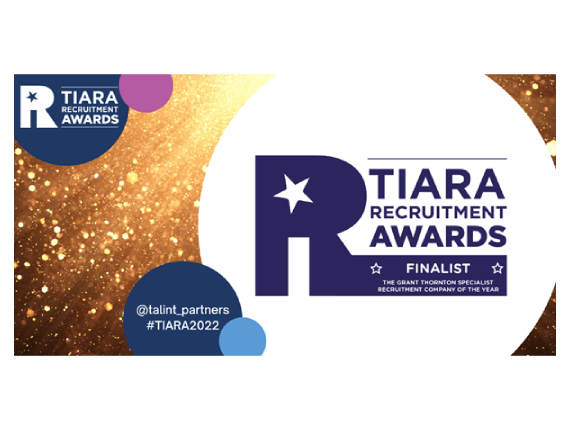 NHS Professionals were delighted to receive another award nomination for Specialist Recruitment Company of the Year from the TIARA Recruitment Awards 2022. This award recognises market leaders in a specialist sector who can demonstrate the best growth, depth of knowledge, and differentiation from competitors.
The TIARAs exclusively recognise excellence, innovation and growth in the recruitment sector across 16 award categories.
Commenting on the shortlisting, Nicola McQueen, NHS Professionals' Chief Executive Officer, said:
"Our vision is a well-staffed NHS, where workers have the opportunity to work flexibly, choosing the shifts and working patterns which are right for them, and this award demonstrates our commitment to this vision.
I am delighted that, once again, the hard work of our dedicated teams has been recognised with yet another prestigious award nomination.
Workforce is what we do – and this recognition is testament to the outstanding work that my colleagues have delivered to support our NHS".
Congratulations to all the nominees who made the shortlist; we're looking forward to a great night celebrating achievements made across the sector. The winners will be announced in London in October, and you can find out more about the awards and view the full shortlist here.