Route B: I am not a member of the DBS Update Service
We will need a new DBS certificate to ensure we maintain the highest levels of patient safety. Please follow the steps below to renew your DBS.
Step 1: Document Verification
We must verify your original documents and take copies before completing your application. You will need to visit one of our local Trust Services offices to do this. You can find the locations and contact details for all our Trust Services offices here.
You can find a guide to which documents we're allowed to accept here.
Step 2: Complete and submit the DBS application form.
You should have received a link to your DBS portal by email. If not, you can find it by clicking here and logging in. Unfortunately, this link does not work on all smartphones or tablets. For your best experience, we recommended Google Chrome or Microsoft Edge web browsers.


What is my username?
Your username will be the email address you registered with us.
What is my password?
Click on 'Forgot your password?' below the login box on the portal and enter your email address. This will send a temporary password to you by email. Your email provider may filter this email into your junk mail so please also check in this folder. You will need to change this temporary password when you next log in.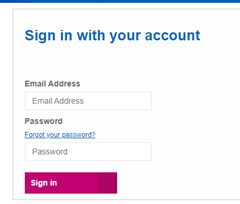 Once you are logged in, click 'My Tasks' and access the current DBS submission by clicking the 'Complete Submission' button next to it.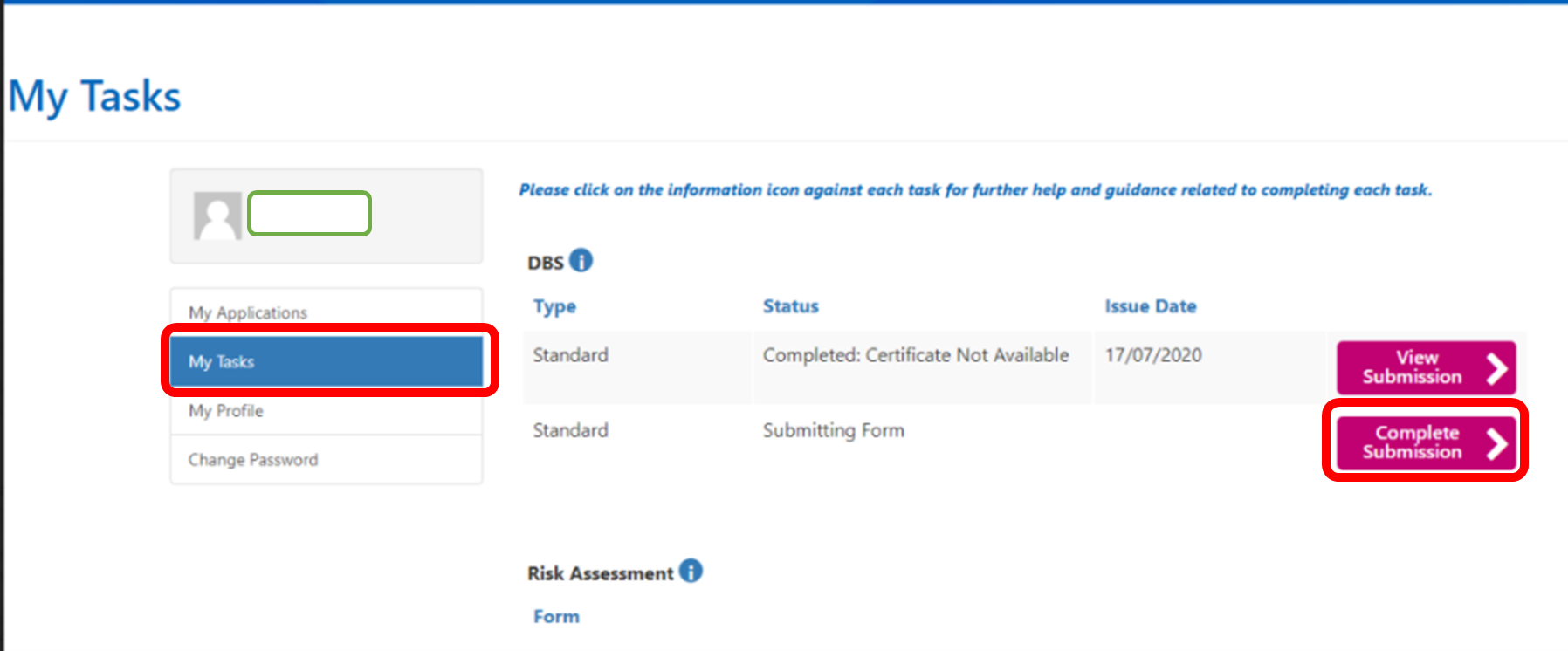 If you encounter a problem with the DBS portal, please contact us using the form here and let us know the issue you are having.
Step 3: Processing your application
We can only send your application to the DBS Authority once we've received your online form and supporting documents. Sadly, we can't ask the DBS Authority to speed up the processing of your certificate.
You will not be able to work if your previous DBS has expired until your new application is cleared. To avoid losing any shifts, we will email you 8 weeks before you need to renew. We recommend checking your email inbox and junk mail folders regularly. Please also complete your application as soon as you receive the reminder.

Your DBS certificate will be posted to you, and we will receive the result separately. Please don't send us your certificate unless we contact you.
If you have questions about the renewal process, please visit our Help Centre here.
If you are a member of the DBS Update Service, please click here.